Welcome to NDE Germany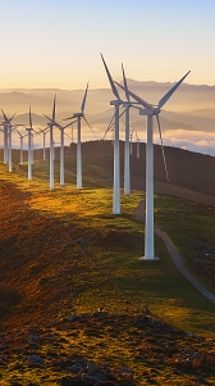 The National Designated Entity (NDE) of Germany is one of 161 focal points that have been created in the framework of the Technology Mechanism of the UNFCCC. With our web portal, we aim to give access to German providers of services and products related to climate mitigation and adaptation technologies.
Feel free to contact us for more information.
Institutional support for technology transfer
Creating appropriate environments for the introduction and use of climate-related technologies is key for climate mitigation and adaptation. Various German organizations and institutions are experienced in financing and implementing technology cooperation.
This section gives an orientation on who can provide assistance in the following fields:
Webinar series
NDE Germany regularly hosts workshops and webinars on various topics related to UNFCCC technology transfer. The expert discussions and presentations during webinars have been recorded and are accessible free of charge.
Rethink how we build - How can we move towards a resource efficient and carbon neutral built environment globally?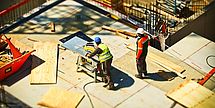 Three webinars shed light on different perspectives on the topic of the sustainable building sector: How can resource efficiency and CO2 neutrality be achieved globally? Discover the discussions of renowned experts HERE.
Fostering green recovery through climate technologies: How the private sector and market mechanisms can accelerate technology transfer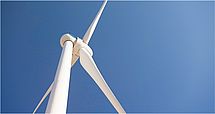 In this four-part webinar series, experts discussed to jointly develop solutions on how market mechanisms can provide cost-effective mitigation strategies and promote the transfer of climate-friendly technologies to developing countries. You can view the discussions and documents HERE.