Side event on low carbon industrial materials at Berlin Energy Transition Dialogue 22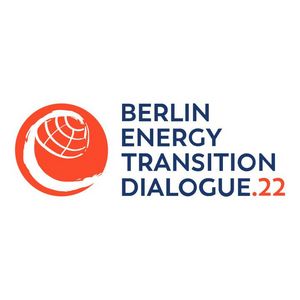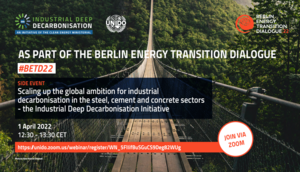 NDE Germany supports the Industrial Deep Carbonisation Initiative's (IDDI) upcoming event "Scaling up the global ambition for industrial decarbonisation in the steel, cement, and concrete sectors" at the Berlin Energy Transition Dialogue22 on 1 April.
Find more information and registration for online participation here: https://www.energydialogue.berlin/betd-side-events/#agenda-day-5

The Clean Energy Ministerial Industrial Deep Decarbonisation Initiative (IDDI) is a global coalition of public and private organisations who are working to stimulate demand for low carbon industrial materials. In collaboration with national governments, IDDI works to standardise carbon assessments, establish ambitious public and private sector procurement targets, incentivise investment into low-carbon product development and design industry guidelines.
show all