Provider's profile
Potsdam Institute for Climate Impact Research (PIK) e. V.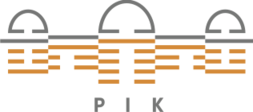 PIK addresses crucial scientific questions in the fields of global change, climate impacts and sustainable development. Researchers from the natural and social sciences work together to generate interdisciplinary insights and to provide society with sound information for decision making. The main methodologies are systems and scenarios analysis, modelling, computer simulation, and data integration.
Target markets/partner countries
Asia & Pacific
Europe & Central Asia
Latin America/Caribbean
North Africa/Middle East
Sub-Saharan Africa
Climatically relevant technologies and services
A) Mitigation of greenhouse gas emissions
Climate-friendly agriculture and forestry
Cross-sectoral interdisciplinary technologies for emission reduction
Energy-efficient cities and infrastructure
Low-emission power supply (on- und off-grid)
Other services
B) Adaptation to climate change
Climate-adapted agriculture and fishery
Climate-adapted forestry
Coastal and flood protection
Disaster reduction
Finance
Health
Meteorological metrology and climate simulation
Water management
C) Cross-sectoral topics
Sample projects
Agricultural Risk Assessment Tool for Insurances (AgRATI India)
Crop insurance solutions are politically addressed as important tools in order to increase resilience to climate change and altered weather perils especially in least developed and developing countries. In the course of the project and using the example of India, the at PIK already well established model AMPLIFY (Agricultural Model for Production Loss Identification to Insure Failures of Yields) will be further developed and optimized, especially through the use of cutting-edge satellite imagery, so that it can be launched as a fully-fleshed loss assessment product by the end of the project.
Statkraft AS
A first assessment of climate change impacts on the water resources in the Tinguiririca catchment and the Osorno catchment in Chile.