Provider's profile
2G Energy AG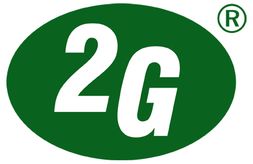 A 2G module is the ideal solution for everyone seeking to reduce energy costs in the long term and free themselves of rising electricity prices. As one of the leading manufacturers of decentralised energy generation systems using combined heat and power (CHP) in the world, we have commissioned thousands of technologically advanced and high efficient CHP plants since 1995. The 2G product range includes plants with an output of 20 to 4,000 kWel.
Target markets/partner countries
Asia & Pacific
Europe & Central Asia
Latin America/Caribbean
North Africa/Middle East
Others
Sub-Saharan Africa
Climatically relevant technologies and services
A) Mitigation of greenhouse gas emissions
Energy- and resource-intensive industries
Energy-efficient cities and infrastructure
Low-emission power supply (on- und off-grid)
Other services
Sustainable waste- and recycling management
C) Cross-sectoral topics
Sample projects
Customised installation of combined heat and power plants.
2G power plants can be installed in different ways depending on the on-site conditions and on the noise protection requirements. They can therefore be integrated in existing buildings or heating systems or installed separately in a container or a concrete sound hood. With the corresponding noise protection package, the noise emission does not exceed 35 dB (A) at a distance of 10 m.
2G Rental. Rental and leasing options for CHP plants.
Rent or lease combined heat and power plants (CHP) directly from the manufacturer, because it pays off! Innovation and investment in future-proof technologies are urgently required for the energy transition. 2G Rental GmbH, a subsidiary of 2G Energy AG, supports energy suppliers, utility companies, municipalities and companies with attractive rental and leasing packages.
Professional service concept.
So that every combined heat and power plant works consistently and with maximum efficiency, 2G offers a professional service concept. The concept is based on three main pillars: •experience specialist staff, who will be on site quickly and reliably when needed •Innovative online tool for automatic remote diagnosis, remote control and remote maintenance •Full service maintenance contracts